Embracing the Currents
Works featured in Off Pink, the Parsons Fine Arts 2015 MFA Thesis Exhibition curated by Tina Kukielski.
From the catalog:
Logan Lape considers camping and the campsite as a model for the production of works that reenact the making of a place. Employing sculpture, photography, and architectural intervention in this process, his work addresses the contradictory nature of these sites and the role played by the body in activating them. For Off Pink, Lape constructed a stage to match the dimensions of an elevated sleeping platform, which had previously existed in the artist's truck. While the top surface of the stage provides a moment of respite to the viewer, the area defined by it relates to, circumscribes, and in many ways becomes a territory.
2015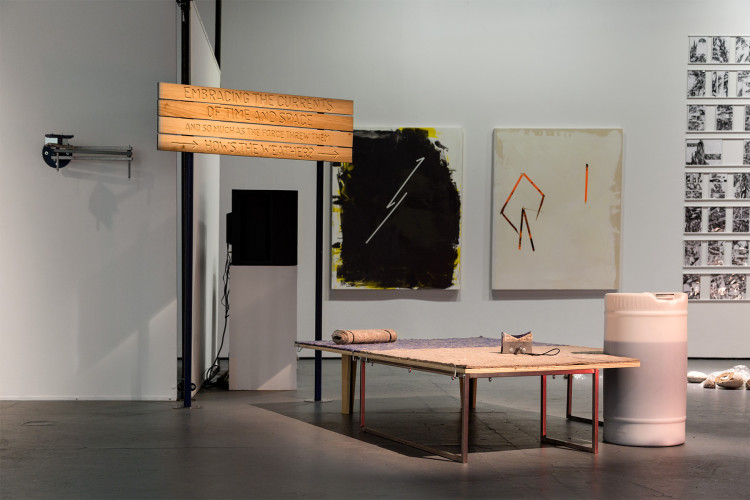 Installation shot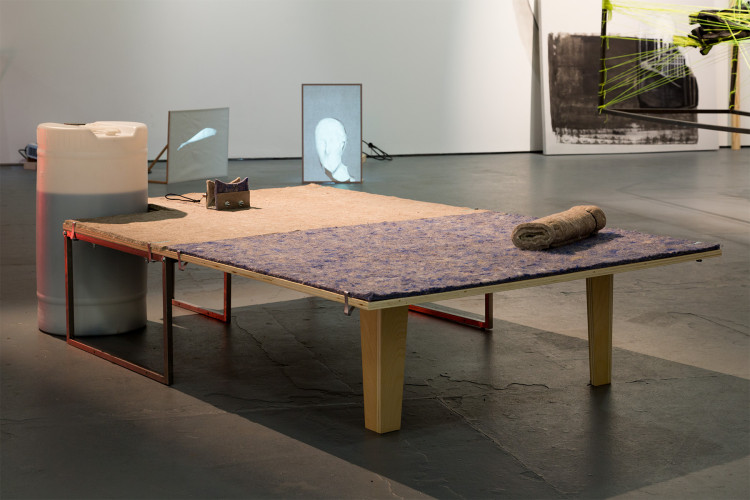 Embracing the Currents (platform)
wood, steel, felt, 15‐gallon polyethylene barrel, fabric dye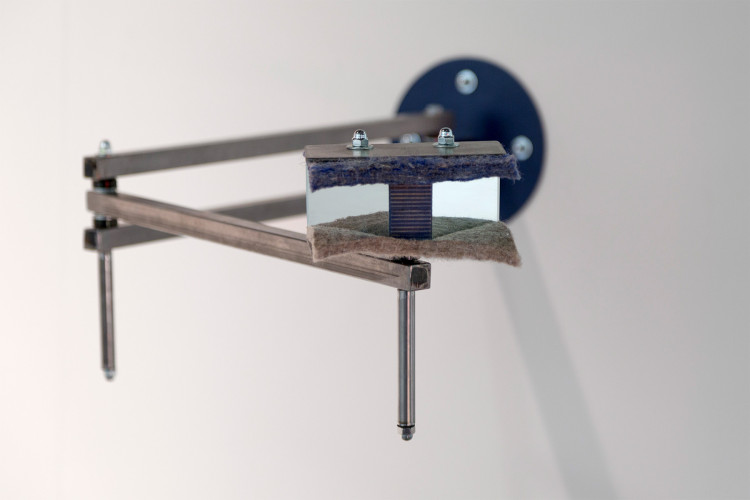 Beyond Horizons (Apparatus for Becoming a Line)
Wall‐mounted viewfinding device
wood, steel, felt, mirrors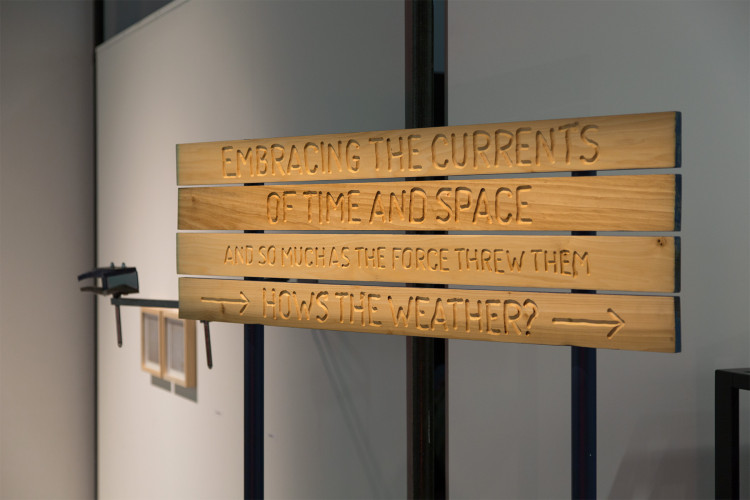 Embracing the Currents (signpost)
wood,steel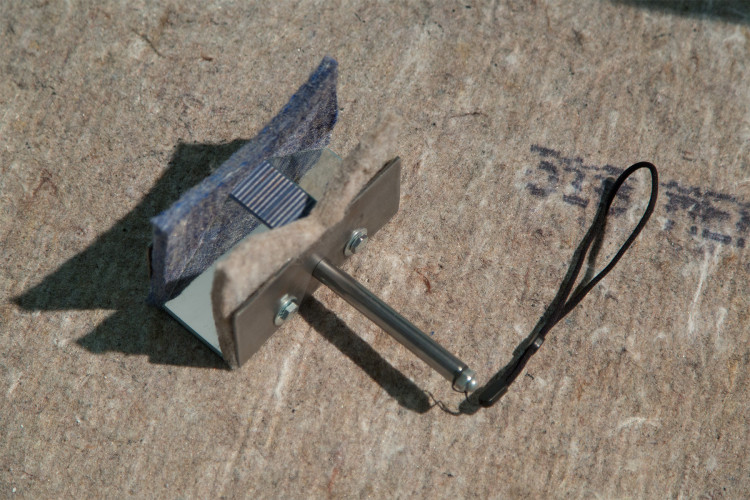 Beyond Horizons (Apparatus for Becoming a Line)
Handheld viewfinding device
wood, steel, felt, mirrors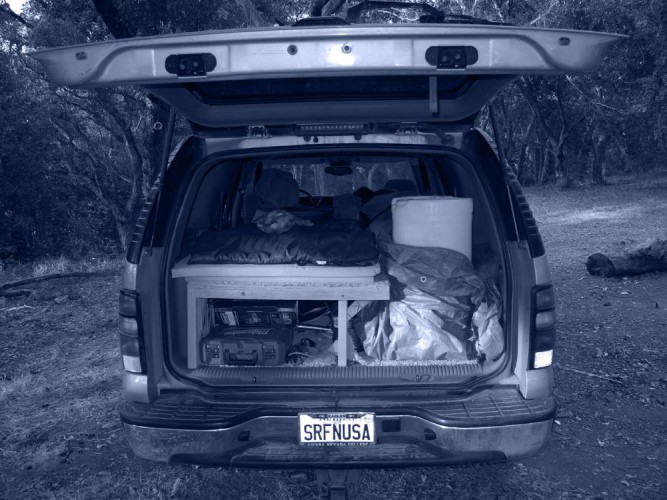 From the catalog:
Sleeping platform in Big Sur Ventana Wilderness, CA
July 10, 2013. Photo by J. Damron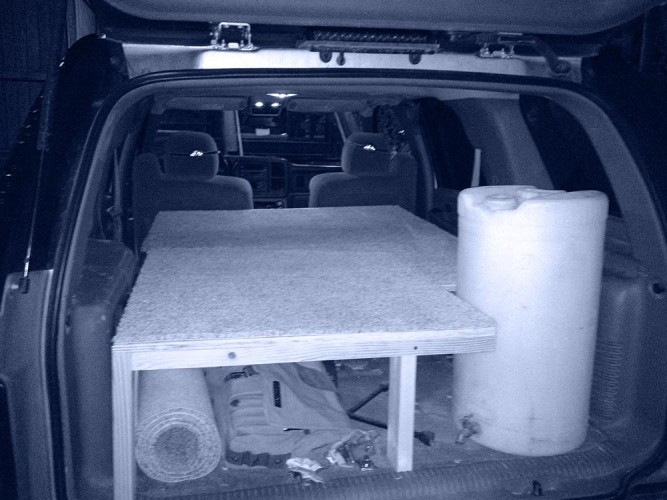 From the catalog:
Sleeping platform in studio parking lot, NV
May 15, 2012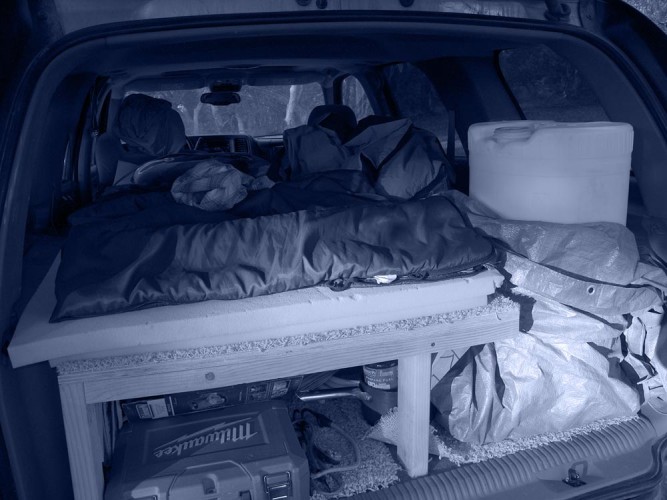 From the catalog:
Sleeping platform in Big Sur Ventana Wilderness, CA
July 10, 2013. Photo by J. Damron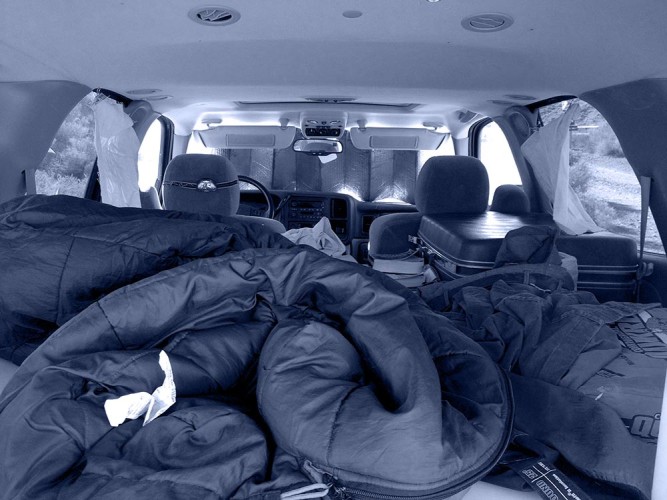 From the catalog:
Sleeping platform in Death Valley, CA
May 23, 2012
Beyond Horizons (patch)
custom embroidered patch

Unlimited artist multiple, distributed as gift